Press Release
---
06.03.21
Alcatraz AI Partners With Tech Systems to Offer Contemporary, Touchless Access Control Solutions
REDWOOD CITY, CA., June 3, 2021 Autonomous access control platform developer, Alcatraz AI, and national security systems integrator, Tech Systems, have partnered to bring frictionless, physical security solutions to a wider market. This new strategic partnership will pair Tech System's growing North American customer base with Alcatraz's modern product offerings.

As individuals begin their return to the workplace, the need for more secure and efficient building access is more important than ever. Alcatraz's touchless facial authentication solution paired with Tech System's commitment to customer service recognizes, and addresses, this importance. 
"What attracted us to the Alcatraz system is its scalability, flexibility, and ease of use," said Wayne Smith, President at Tech Systems. "Our highest priority will always be customer satisfaction, so anything we can do to improve the customer experience while keeping costs down is a value added."
Not only is the Alcatraz platform intended to keep users moving without sacrificing security, it's also constantly evolving itself. Innovative features of the Alcatraz AI system vary to include cloud data management, enrollment intelligence, tailgating detection, and recently added mask detection.
"No longer is biometric authentication and artificial intelligence considered a 'nice to have' when it comes to access control. It's a 'must have'," said Tina D'Agostin, CEO of Alcatraz. "We are confident that Tech Systems can seamlessly introduce the Alcatraz AI solution as a 'must have' in their markets." 
For more information on Alcatraz AI products, visit www.alcatraz.ai.
About Alcatraz AI
Alcatraz AI transforms access control by leveraging artificial intelligence and analytics to make powerful decisions at the edge, where your face becomes your credential autonomously. Alcatraz's facial authentication technology and intelligent tailgating detection enable enterprises to innovate and future-proof their security strategy. Our solution, the Rock, is designed to be easy-to-implement and use -  with no integration needed for easy deployment on any access control system.
About Tech Systems
Tech Systems is an employee-owned enterprise that brings the customer-centric approach to a new level. Through their F.O.C.U.S.™ Support Services, Tech Systems is able to mitigate security risks with guaranteed results. These support services include preventative maintenance, training, and guaranteed onsite response times. As an ISO-9001 certified organization, their performance is also audited by a third party. Since 1987, Tech Systems has been providing quality security solutions with customer service at the forefront.
Press Contact
Alcatraz AI
Defined Marketing
Janet Dabice Fenner
jfenner@definedmktg.com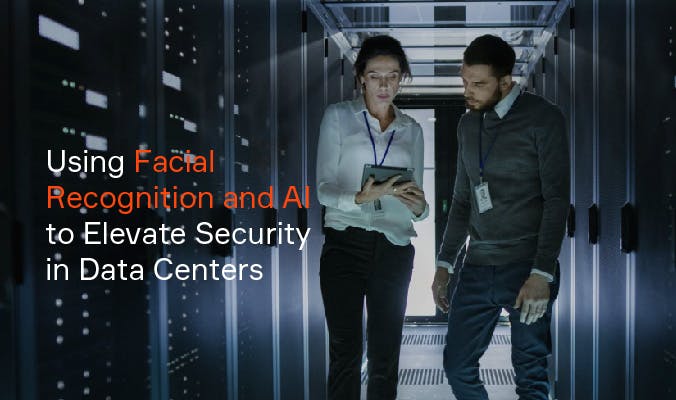 Free E-Book
Download this Ebook to learn about technologies to make your data center secure:
Pitfalls of traditional access control technologies
AI-enabled access control with facial authentication
Single or multi-factor authentication
Ensuring a Zero Trust environment
Download Now

→