Press Release
---
05.27.21
Access Control is Crucial as Employees Return to Work
REDWOOD CITY, CA (May 27, 2021) – With COVID-19 cases decreasing in the United States and vaccination numbers hitting new milestones, employers are starting to think about how to safely bring back their workers to physical workspaces. Alcatraz AI, the developer of secure frictionless access control solutions, can assist businesses with navigating these continued challenging times and help them to confidently reopen their workspaces. 
On March 19, 2020 California issued a stay-at-home order, the first state in the nation to issue one. The state is now easing restrictions, and recently announced that on June 15th it will fully reopen its economy and drop social distancing rules, as COVID-19 vaccinations are reaching high levels and COVID-19 cases are decreasing.

One of the challenges with bringing workers back into workspaces is controlling access, to include creating controlled or separate entrances and exits, monitoring who has access into facilities and when, and even dividing work areas into zones to limit large numbers of people congregating.
Alcatraz AI offers the Alcatraz AI Rock solution that provides effective access control for the new norm world. The solution employs:
• Multi-sensor technology and a touchless authentication feature that creates less touchpoints when entering a controlled space by using 3D facial authentication. 
• A long scanning range and large field of view feature that can effectively detect tailgating and send real-time alerts if an unauthorized person enters and sends real-time notifications to ACS/VMS. 
• Facemask verification, with technology that can check whether an employee is wearing a mask as they authenticate. Since the Rock sits between the badge reader and the ACS, as employees are badging in, a badge number continues being sent only if mask verification has occurred, eliminating the need for a guard to enforce compliance. 
"As our company is based in California, we are also preparing to reopen our doors and bring our employees back into our physical offices," said Tina D'Agostin, CEO of Alcatraz AI. "When it's time for you to reopen your business, we're here to help you with the access control tools and the strategy that you need. Together, we can all have a successful journey along the path towards the new normal." 
For more information on Alcatraz AI access control solutions, visit www.alcatraz.ai. 
About Alcatraz AI
Alcatraz AI transforms access control by leveraging artificial intelligence and analytics to make powerful decisions at the edge, where your face becomes your credential autonomously. Alcatraz's facial authentication technology and intelligent tailgating detection enable enterprises to innovate and future-proof their security strategy. Our solution, the Rock, is designed to be easy-to-implement and use - with no integration needed for easy deployment on any access control system.
Press Contact
Alcatraz AI
Defined Marketing
Janet Dabice Fenner
jfenner@definedmktg.com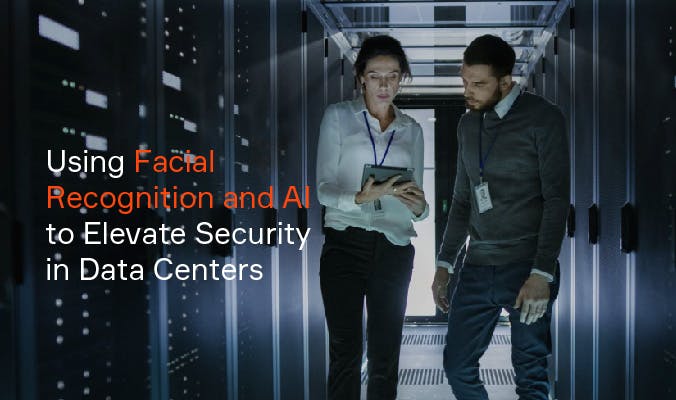 Free E-Book
Download this Ebook to learn about technologies to make your data center secure:
Pitfalls of traditional access control technologies
AI-enabled access control with facial authentication
Single or multi-factor authentication
Ensuring a Zero Trust environment
Download Now

→