Press Release
---
10.26.20
NYSS and Alcatraz Partner to Increase Touchless Access Control Offerings Along the East Coast
REDWOOD CITY, CA (October 26, 2020) Alcatraz, developer of secure touchless access control products, has partnered with New York Security Solutions, Inc. – NYSS – to sell and market the Alcatraz Rock platform in the East Coast market. 
"At NYSS, we take pride in the effort we put into choosing a security product to recommend to our clients and as technology geeks we have been very impressed with the Alcatraz Rock platform and its ability to deliver touchless access control using artificial intelligence, 3D, and machine learning," said NYSS Vice President of Sales and Marketing Cody Flood. "The touchless aspect is particularly relevant in a post-COVID society – we need to be able to deliver a reliable access control product that at the very least minimizes touchpoints."
Alcatraz Chief Revenue Officer Tina D'Agostin said Alcatraz is grateful that high quality integrators like NYSS are embracing the Rock platform and adding it to their solution portfolios. "NYSS has an excellent reputation for delivering comprehensive security solutions and we're excited to be able to provide them with the Alcatraz Rock platform which we know will enrich their access control offerings and add value," said D'Agostin.
Headquartered in New York City, NYSS designs and develops comprehensive security solutions for a variety of clients in the New York area and beyond. They have installed more than 20,000 access-controlled points and 60,000 video devices for more than 100 organizations. NYSS is a Managed Security Technology Provider (MSTP) which demonstrates their commitment to emphasizing only the best technology is included in their product offerings.
Alcatraz offers a touchless and secure physical access control platform that works with any access control system. It replaces or augments badging as a credential with facial recognition, 3D sensing, and artificial intelligence to enable highly secure and frictionless entry into physical locations. The Rock uses passive 3D sensing, machine learning for increased security, and accurate tailgating detection, while intelligently enrolling employees as they are badging in, eliminating the headaches associated with traditional onboarding. A newly added feature provides a mask detection mode – the Mask Enforcer – to help businesses comply with government-mandated facemasks.
For more information on NYSS, visit www.nyssinc.com. To learn more about Alcatraz, visit the newly revised website: www.alcatraz.ai.
About NYSS
At New York Security Solutions, we believe there is a better way to do business. In our industry there is a history of pushing clients to use certain products, not because they are the best fit, but because the technology provider is aligned with the product's manufacturer or developer. Eventually clients discover that what they were sold really isn't right for them. At NYSS, we reject this practice and take pride in the amount of effort we put into choosing a product or service for our clients. We have a bit of an addiction to that moment when a client notices that what we did in some way made their operation run safer and more efficient. We earn our clients trust by providing solutions to real world problems. Whether you are in the United States or abroad you can rest assured that our team will be able support your organization and operate in your best interest. Learn more at www.nyssinc.com.
About Alcatraz
Alcatraz is changing the way that companies use access control systems by providing facial authentication and mask enforcement solutions that leverage artificial intelligence and analytics to modernize their access control systems. Enterprises across the Fortune 2000 choose Alcatraz's platform to enable touchless access control and use its intelligence to optimize their security strategy. Our solutions are designed to be easy-to-implement and use - with seamless integration into existing infrastructure, not requiring a system retrofit. Alcatraz's frictionless technology enables companies to innovate and future-proof their security strategy, while providing the most secure, reliable, and accurate credential for physical access. To learn more, visit https://www.alcatraz.ai/.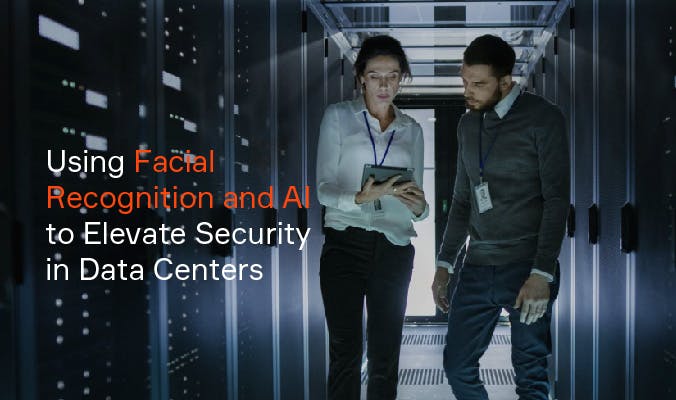 Free E-Book
Download this Ebook to learn about technologies to make your data center secure:
Pitfalls of traditional access control technologies
AI-enabled access control with facial authentication
Single or multi-factor authentication
Ensuring a Zero Trust environment
Download Now

→