As we enter into the final quarter of 2021, the access control industries are seeing a lot of trends continue to gain momentum and a stronger presence among our security platforms and solutions. Below are the trends that we believe will continue to gain traction in the physical security industry in 2022 and beyond.
Artificial Intelligence
Artificial intelligence and machine learning are bringing the power of analytics to unmanned video surveillance. Reliably trained AI systems enable extensive networks of surveillance equipment to be deployed without the need for human monitoring. They're also capable of making intelligent decisions, backed by data.
Touchless Access
Touchless access control solutions have been and continue to be a major trend in physical security and visitor management as the coronavirus pandemic lingers across the globe. We expect to see more and more physical access control companies creating and/or adopting touchless solutions such as mobile access control and facial biometrics as the demand for this technology is one that will remain high even after the pandemic concludes.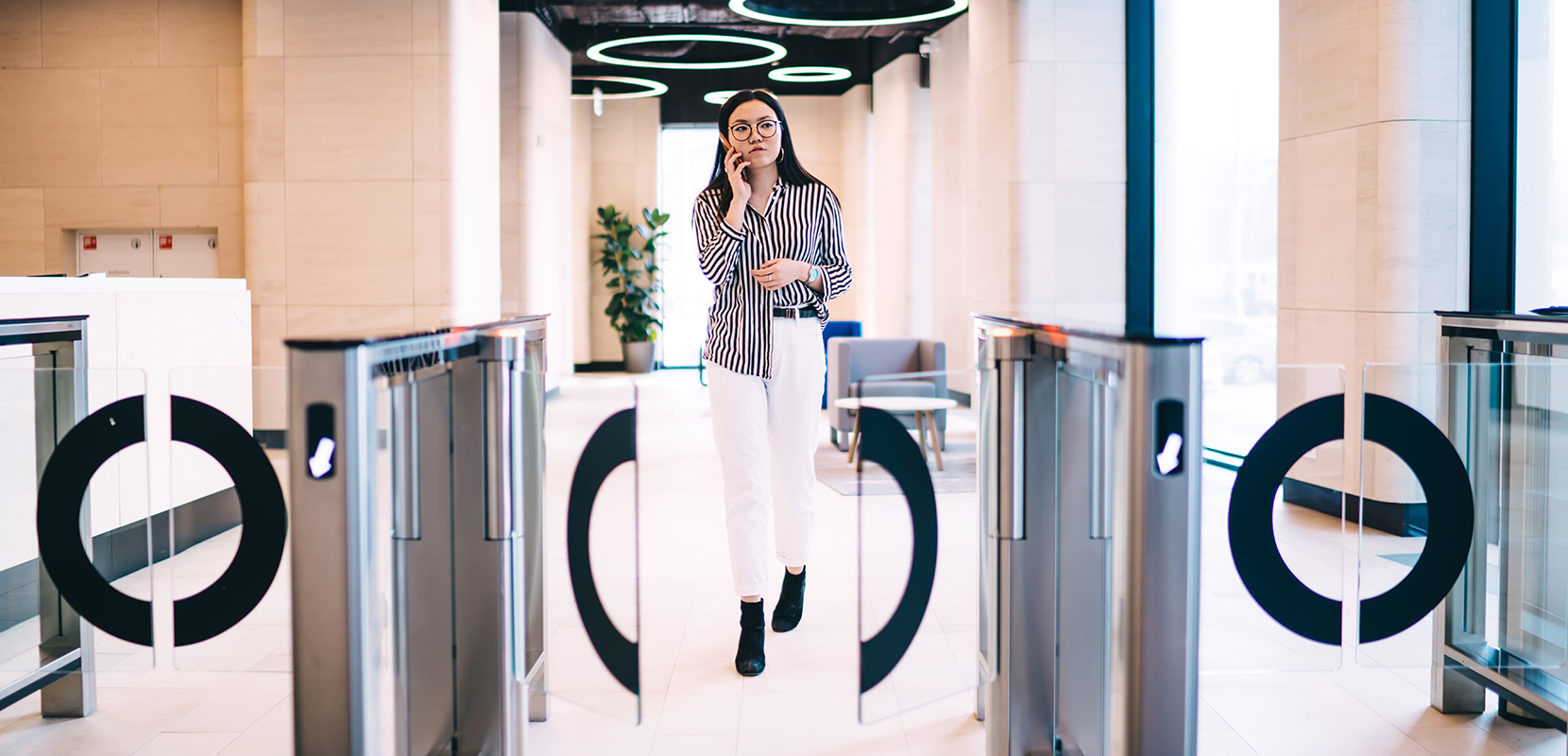 Facial Biometrics
As mentioned above, touchless access control solutions like facial biometrics are seeing a big boom in popularity. It also doesn't hurt that face-scanning biometric technology can be incredibly versatile and have the potential to be integrated anywhere you can find a modern camera. This type of access control also has the ability to reduce a company's spending on security, as intelligent facial authentication and recognition systems can take the place of security guards in most situations.
Internet of Things
Internet of Things or IoT based security solutions are also more popular than ever, with many having DIY home security platforms to thank for the rise in demand and adoption. Across every industry, businesses are recognizing the operational efficiencies brought by IoT solutions through their real-time tracking of assets, equipment, secured points of entry, and employees. One of the more notable pieces of technology IoT instruments enable are multi-factor authentication devices, such as biometric technology and mobile devices.
Hybrid Cloud Solutions
Finally, we see hybrid cloud solutions reaching their highest point of popularity in 2022. With all of the latest physical access control trends relying heavily on the cloud, hybrid cloud solutions enable legacy security systems to optimize their systems by utilizing both on-site and cloud services. Hybrid cloud solutions also allow companies to leverage the technology's remote capabilities to monitor the security of several buildings at once, while never having to physically step foot on the locations. 
Get Modern Security Solutions with Alcatraz AI
Alcatraz AI enables frictionless access control using cutting-edge AI technology. Alcatraz's sophisticated AI-powered platform, The Rock, is an access control solution that uses passive sensing, machine learning, and continuous training to accurately identify authorized users. The Rock's 3D imaging technology will identify employees in real time and track them as they move, scanning their faces and granting them access as they reach the door. The Rock's smart facial authentication platform delivers incredibly fast, edge-based, serverless processing. The Rock has been successfully deployed in banks to protect employees, assets, data servers, customer information, and more.