Security, Sales & Integration magazine has named the Alcatraz Rock as one of its 30 Top Technology Innovations of 2020.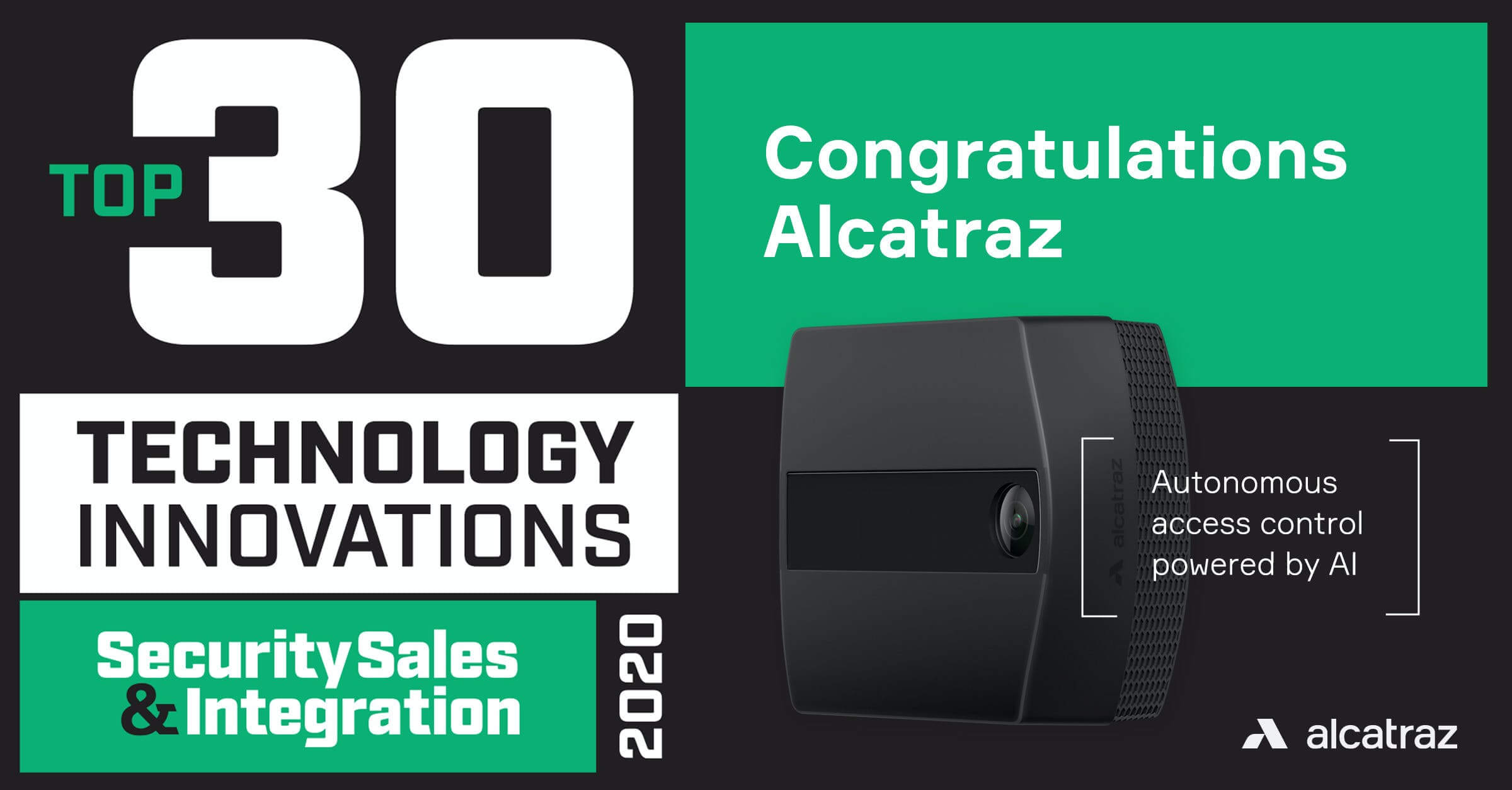 The Alcatraz Rock offers a touchless and secure physical access control biometric that works with any access control system. It replaces or augments badging as a credential with facial recognition, 3D sensing, and artificial intelligence to enable highly secure and frictionless entry into physical locations. 
"Launched more than a decade ago, the Top 30 Technology Innovations of the Year is more than a typical product awards program. The selections are flagged by SSI's unbiased technical editors and their many decades of in-the-trenches security experience." said Scott Goldfine, SSI Editor in Chief. "Staying a step ahead of today's evermore competitively cutthroat security landscape means providers not only have to offer the latest and greatest products and solutions but also implement the slickest tools to facilitate fast, error-free deployments and the most intelligent business software to optimize efficiencies."
In choosing the Alcatraz Rock for a Top Technology Innovation of 2020 award – describing it as "a unique twist on advanced access control" – SSI Editors said, "The Rock hardware is aptly named for its form factor and as the foundation for data acquisition and storage that feeds the AI/machine learning design, 3D and 2D imaging 'build' profiles that validate and simplify databases. This company has provided an innovative, phased approach to making this concept viable for simplicity, validation and verification across an enterprise."
"Alcatraz is honored to have received this coveted annual recognition for technology and innovation," said Alcatraz Chief Revenue Officer Tina D'Agostin. "We've worked hard to carve out a new autonomous sector of access control, and we are grateful to be recognized by leaders in the industry we serve."
Created by former Apple engineers, the Alcatraz Rock uses passive 3D sensing, machine learning for increased security, and accurate tailgating detection, while intelligently enrolling employees as they are badging in, eliminating the headaches associated with traditional onboarding. A newly-added feature provides a mask detection mode – the Mask Enforcer – to help businesses comply with pandemic-related government-mandated facemasks.