Blog
---
10.19.20
Tailgating is a serious problem for Financial Institutions: But how do you detect it and prevent it?
Financial institutions are responsible for safeguarding confidential data and high-value assets but their use of outdated access control systems is putting their security at risk. To protect assets and maintain customer trust,  financial institutions must invest in the strongest cyber and physical security defenses. Physical and cyber security are interconnected as physical premises house data servers, financial records, critical assets, etc., yet financial institutions are not investing equally in physical security. Unless they enhance physical security, financial institutions will always have a weakness that puts their security infrastructure at risk. Access control systems are a critical aspect of physical security as they ensure that only those with clearance can enter secure areas. Unfortunately trespassers have found ways to game financial institutions' aging access control systems and mine the riches within. 
Imagine that you are a financial analyst at a regional bank and have just badged into the secure vault room. Suddenly a young man runs up, claiming to have lost his key card, and asks if you can keep the door open. You oblige and let him pass through, allowing the door to close behind both of you. It is in your nature to help and sympathize (most people have lost their key card at some point in time) but this blind trust could be putting your organization at risk.  Tailgating is one of the most common and unwitting security breaches – an employee accesses a door and holds it open for others or an employee badges through a door and an unauthorized individual trails behind the employee undetected. The problem with this is that outsiders who intend harm to financial institutions can exploit employee permissions to gain access to restricted areas. 
The challenges of tailgating detection
The financial industry is still by and large using aging legacy access control systems such as security guards, cameras, card readers and biometrics to secure their perimeters. New and dangerous threats are emerging every day and financial institutions need the right access control system to ensure organizational safety and growth. Tailgating is a dangerous offense that analog video surveillance and outdated access control systems have difficulty detecting. Financial institutions currently rely on security guards to manually monitor the footage and intervene. However, this method for recognizing threats is both susceptible to human error and is very costly. 
How the Alcatraz Rock works
Enter the Alcatraz Rock, a frictionless and secure physical access control solution that utilizes 3D facial recognition and artificial intelligence to enable highly secure entry into physical locations.  It is the leader in next level access control technology and offers a suite of features to make financial institutions safer and more secure such as facial authentication and tailgating detection. The Rock can either entirely replace or supplement existing access control technologies and can be easily installed at any entry, offering reliable, consistent and affordable access control coverage.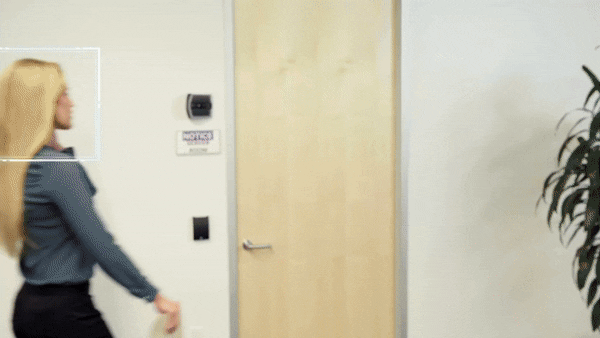 The Rock is an AI-powered access control solution that uses passive sensing, machine learning and continuous training to accurately identify authorized users. The Rock's 3D imaging technology will identify employees in real time and track them as they move, scanning their faces and granting access as they reach the door. With its futuristic capabilities, the Rock limits the factors that contribute to tailgating. By eliminating the need for badging in after initial registration, the Rock negates the trespassers' excuse of losing their badges and being denied entry. 
By using facial authentication, the Rock will only grant access to those who are registered in the system and deny access to those who are not. Finally, if an unauthorized individual tries to follow an authorized individual through the door, the Rock will target the user as a tailgater and notify security. The alert will be logged in the system along with a still picture of the unauthenticated person so that security can act quickly and with certainty. The Rock can additionally be configured to send the alert to the Access Control System in the form of a unique credential that can be used to trigger additional events.This smart facial authentication platform delivers incredibly fast, edge-based serverless processing. The Rock has been successfully deployed in banks to protect employees, assets, data servers, customer information, and more.
To learn how the Alcatraz Rock can provide a secure environment for your financial institution, please sign up for a demo.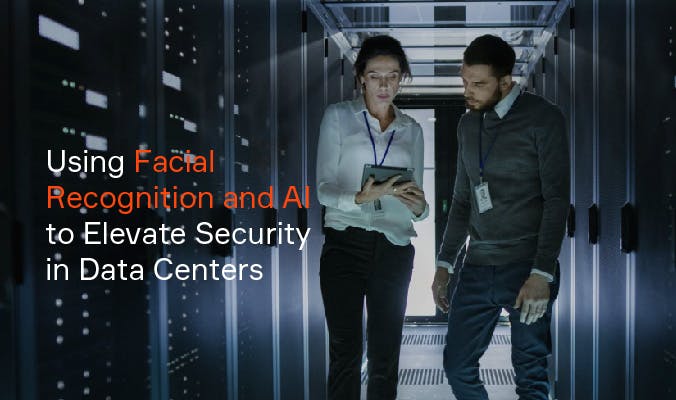 Free E-Book
Download this Ebook to learn about technologies to make your data center secure:
Pitfalls of traditional access control technologies
AI-enabled access control with facial authentication
Single or multi-factor authentication
Ensuring a Zero Trust environment
Download Now

→