Businesses must incorporate processes to ensure that employees follow government mask mandates that require masks to be worn indoors at all times. Alcatraz has developed Mask Enforcer, a face mask detection feature that can work as part of your overall access control solution to check whether an individual is wearing a face mask.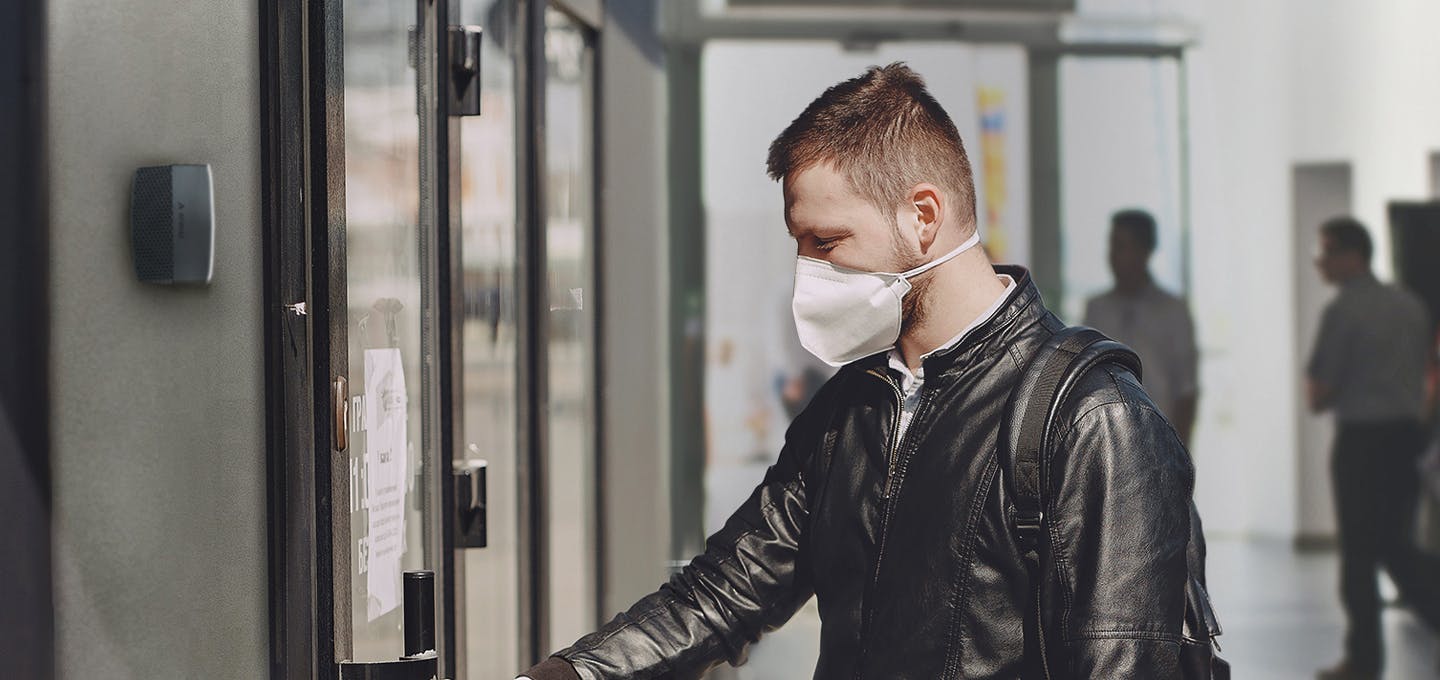 Easy Integration
Complements any access control system without any rip and replace, and operates even without an Internet connection.
Trust and Compliance
Allows your business to remain confident that employees are strictly adhering to government face mask mandates.
Reduced Security Costs
Standalone device that alerts on whether or not a mask is detected, achieving the same level of compliance as a security guard.
In Mask Enforcer mode, the Rock only checks whether a person is wearing a mask or not. The Rock is used in combination with a badge reader for two-factor authentication - first badge in and then the Rock checks for a face mask.
Access granted if person is wearing a face mask
Person walks up to a door to badge in
Alcatraz Rock with Mask Enforcer checks whether the person is wearing a face mask
If a face mask is detected, ACCESS IS GRANTED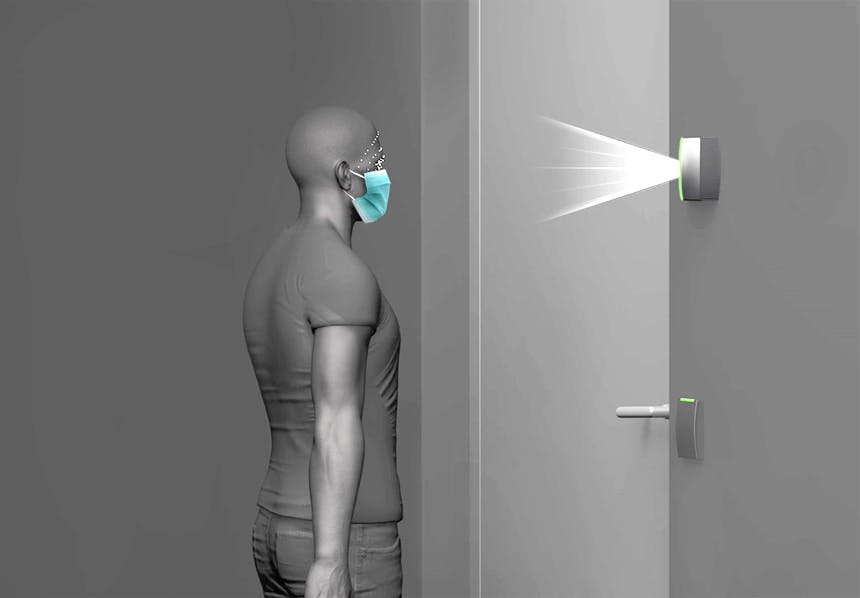 Access not granted without a face mask
Person walks up to a door to badge in
Alcatraz Rock with Mask Enforcer checks whether the person is wearing a face mask
If no face mask is detected, NO ACCESS IS GRANTED
Prompts the individual to put on a face mask