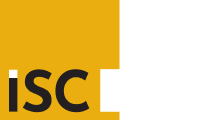 March 28-31, 2023
Venetian Expo, Las Vegas
Discover Autonomous Access Control
Alcatraz AI provides an autonomous access control experience by leveraging the unique power of the human face. Our product delivers single or multi-factor facial authentication solutions to automate secure entry while detecting tailgating.
Bring
AI technology
to every door for precise identity verification:
Facial Authentication:
With 3D facial mapping and deep neural networks, the Rock can authenticate users in real-time for the smoothest experience possible.
Multi-factor authentication:
Pair it with any third-party badge reader for a 2F or 3F security solution in more restricted areas.
Tailgating Detection:
A long scanning range and field of view allows the Rock to detect and prevent tailgating. Auto-tagging and alerts allow admin to address concerns without the need for specialized guards or other hardware.
Enrollment Intelligence:
AI assembles profiles based on a few device interactions. This creates a streamlined enrollment process that gets the system up and running quickly.