Blog
---
07.19.22
Top 10 Use Cases for Alcatraz AI Rock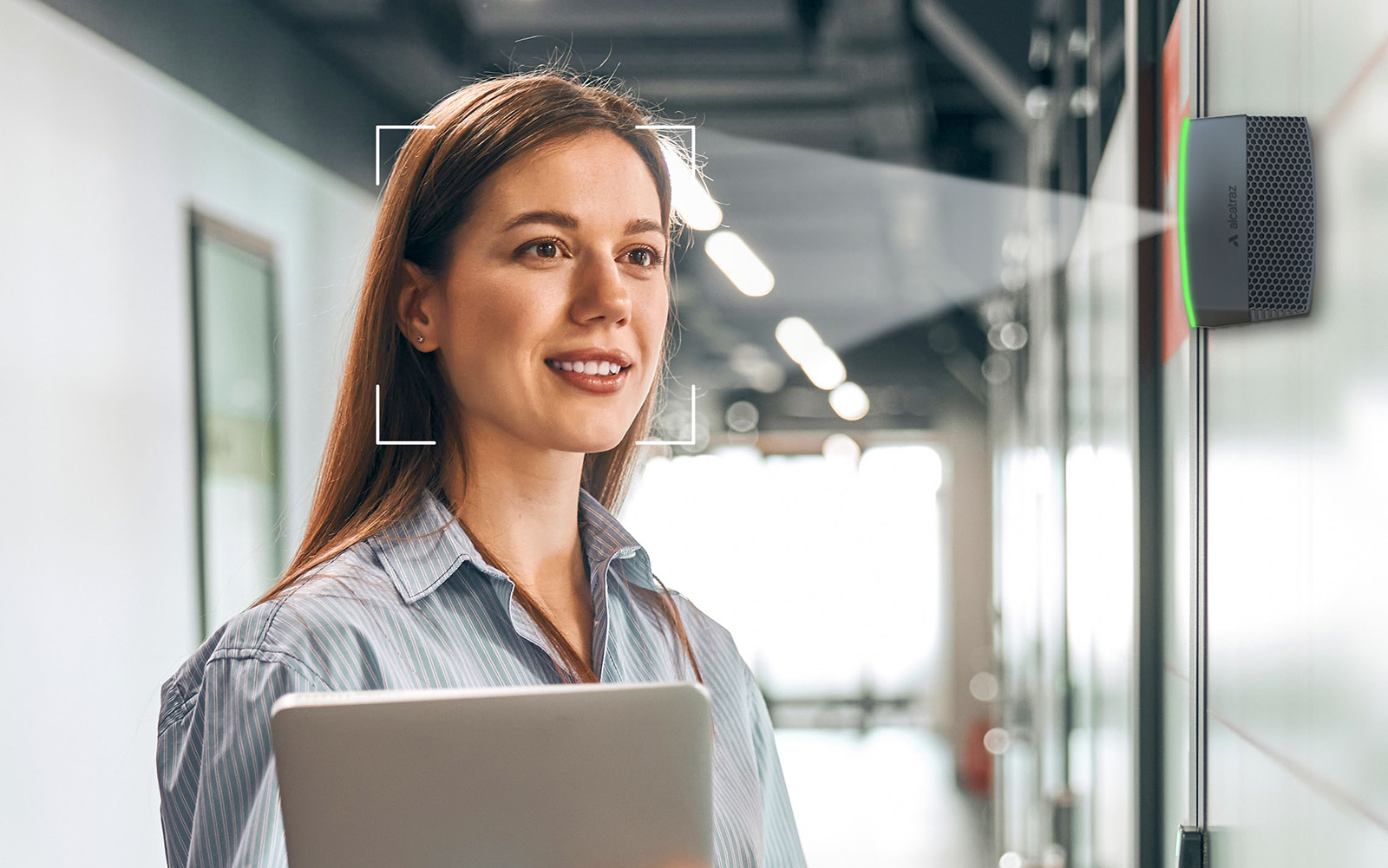 When it comes to ensuring proper access to secure spaces, the Alcatraz AI Rock is the most versatile security solution you can use to complement the access control system of any industry, building, or event. Bolstered with the power of AI, military-grade encryption, and facial authentication, it allows for frictionless access, quick response times & auto enrollment, and anti-tailgating, all while preserving privacy and consent. 
The Alcatraz AI Rock, is designed to be easy-to-implement and use -  with no integration needed for easy deployment on any access control system. It's that simple. 
10 Use Cases for The Rock 
Security comes in all shapes and sizes. It may be protecting the security of your data, reducing unnecessary access to secure areas, eliminating public access to employee spaces, or creating a safe environment for residents. Below are the top ten use cases for the Rock's advanced security features that work in conjunction with your access control system. 
#1 - Data Centers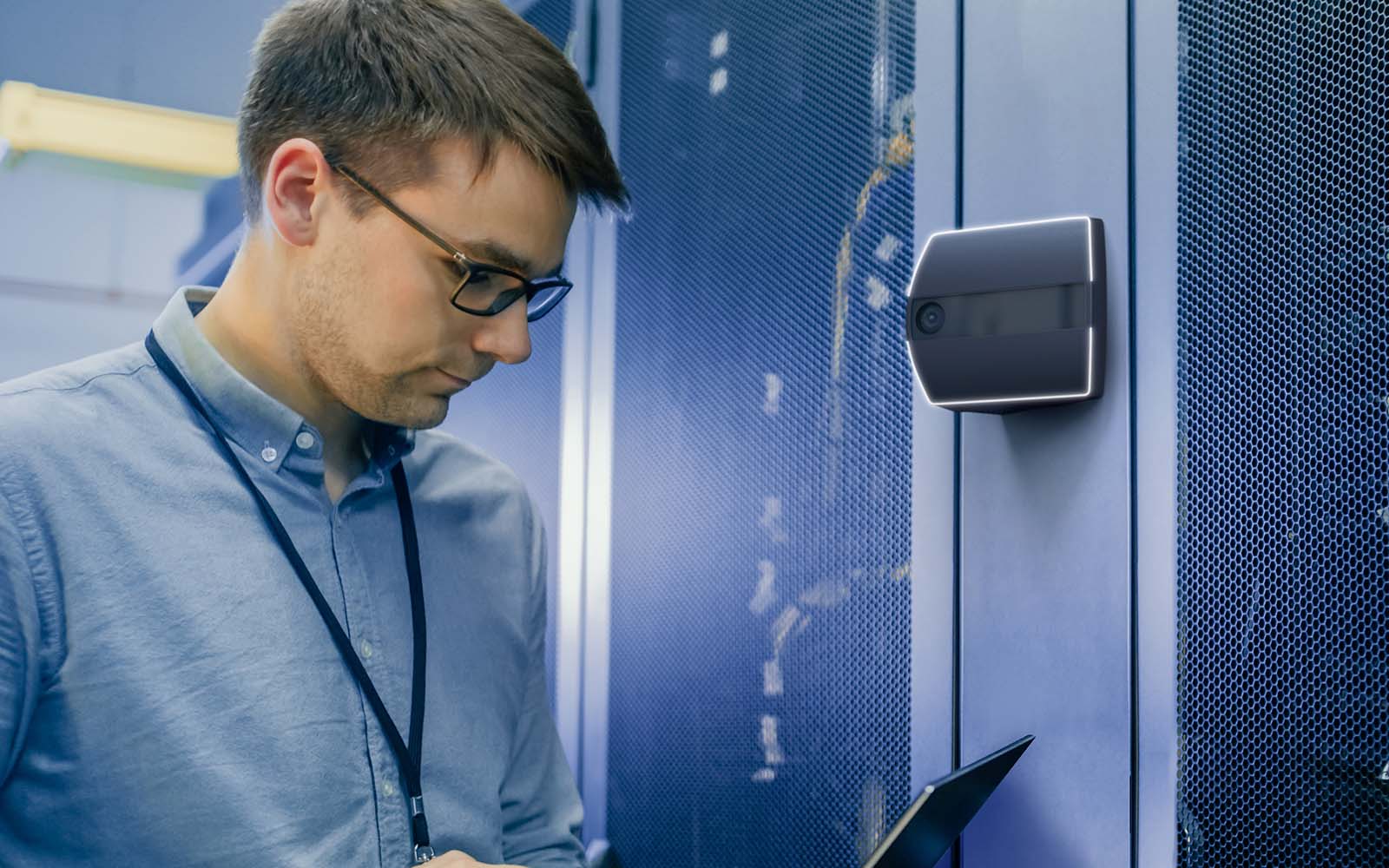 Data centers can include anything from clients' personally identifiable information to digital and proprietary data. Keeping this information secure and ensuring your servers run 24/7 without external threats is vital. By including biometric access control into the existing security stack, many data centers are creating a multi-factor authentication approach to securing their environment. 
#2 - Turnstiles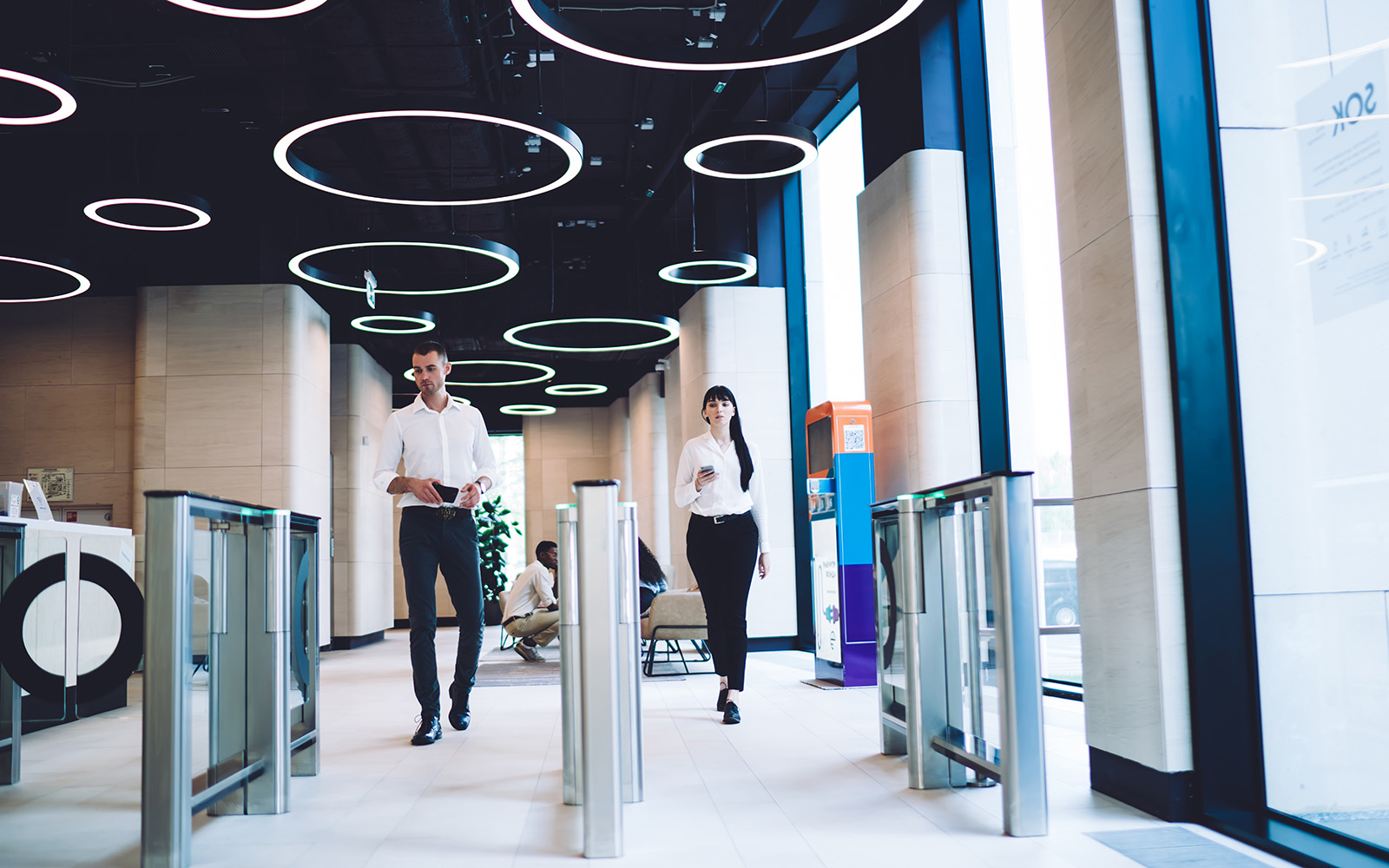 Turnstiles are often found as access points to a variety of systems, both public as well as private. Use the Rock for frictionless access control by placing it at an entrance to create uninterrupted traffic flow with this hands-free technology. 
#3 - Elevators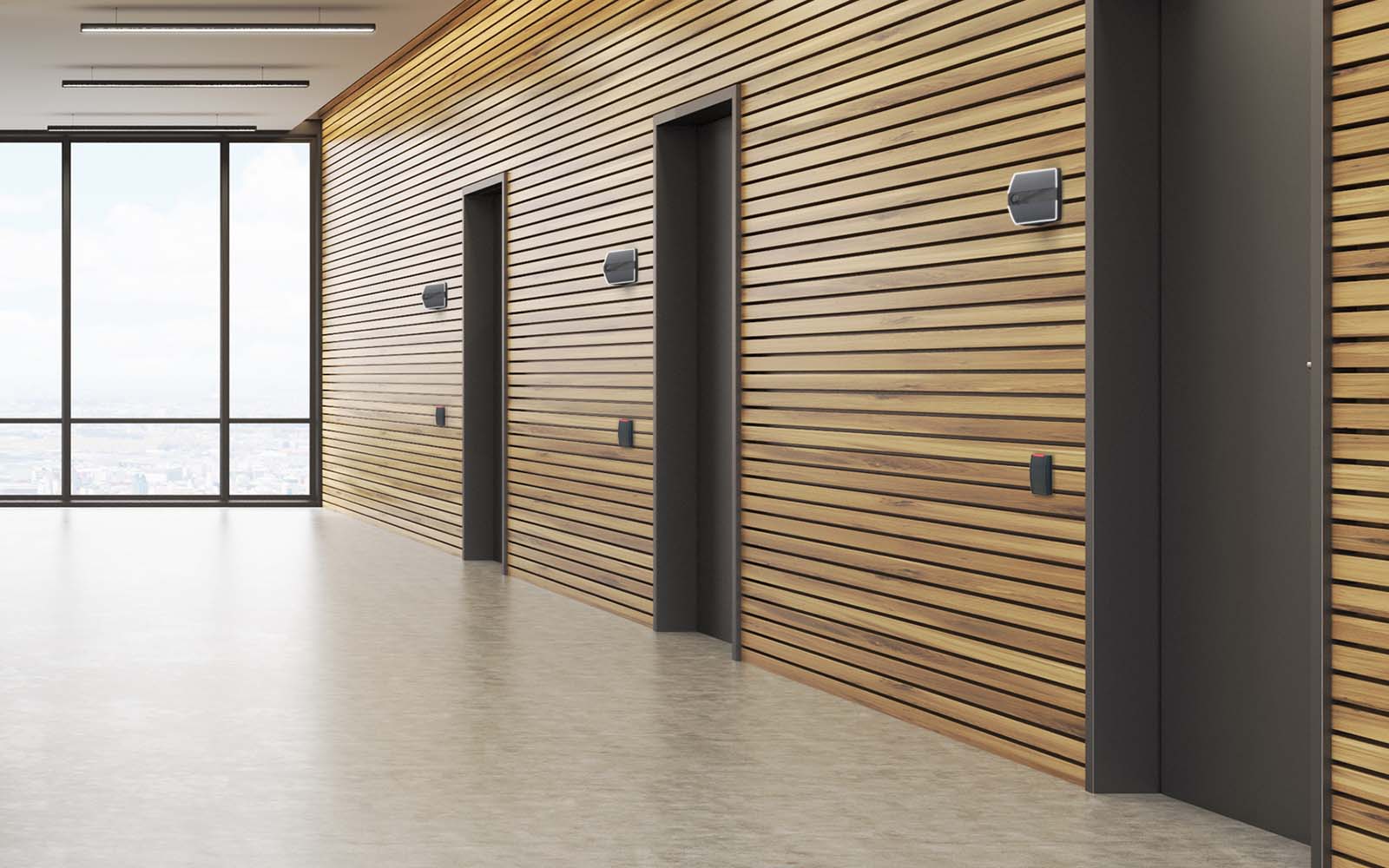 Elevator access is often not limited; however, certain elevators with access to VIP floors, for instance, could need further protection. By using the Rock, staff can determine which employees have access to certain floors. Furthermore, they can limit which floors are accessible to the public, all with the use of touchless access control.
#4 - Stock Rooms & Storage
When you're storing your precious goods, cargo, or supplies, you can't always rely on security guards to offer full-time coverage. Fortunately, with the use of access control from the Rock, you can rest assured knowing your goods are secure at all times. Whether you're trying to cut costs or bolster your system, the Rock can be your 24/7 solution. 
#5 - SCIF (Sensitive Compartmented Information Facilities) 
The U.S. military, national security and defense, and U.S. intelligence use SCIFs to process sensitive compartmented information that is highly confidential. It is no surprise that the access given to these facilities is incredibly limited, and must use some of the most advanced forms of security. It is for this reason that many rely on the Rock, bolstered with military-grade encryption, to use biometric access control to control access. Not only is it a more advanced form of security, but also eliminates the risk of lost, stolen, or shared credentials in zero-trust environments.
#6 - Operations Centers 
Operations or control centers are often a hub of critical infrastructures that are needed to keep operations flowing at optimal capacities. Given they are a vital element of business and municipal operations, they must remain secure from outside threats. By choosing to secure these spaces with biometric authentication, only authorized individuals are permitted into the centers, helping to keep them secure and functioning properly.
#7 - Laboratories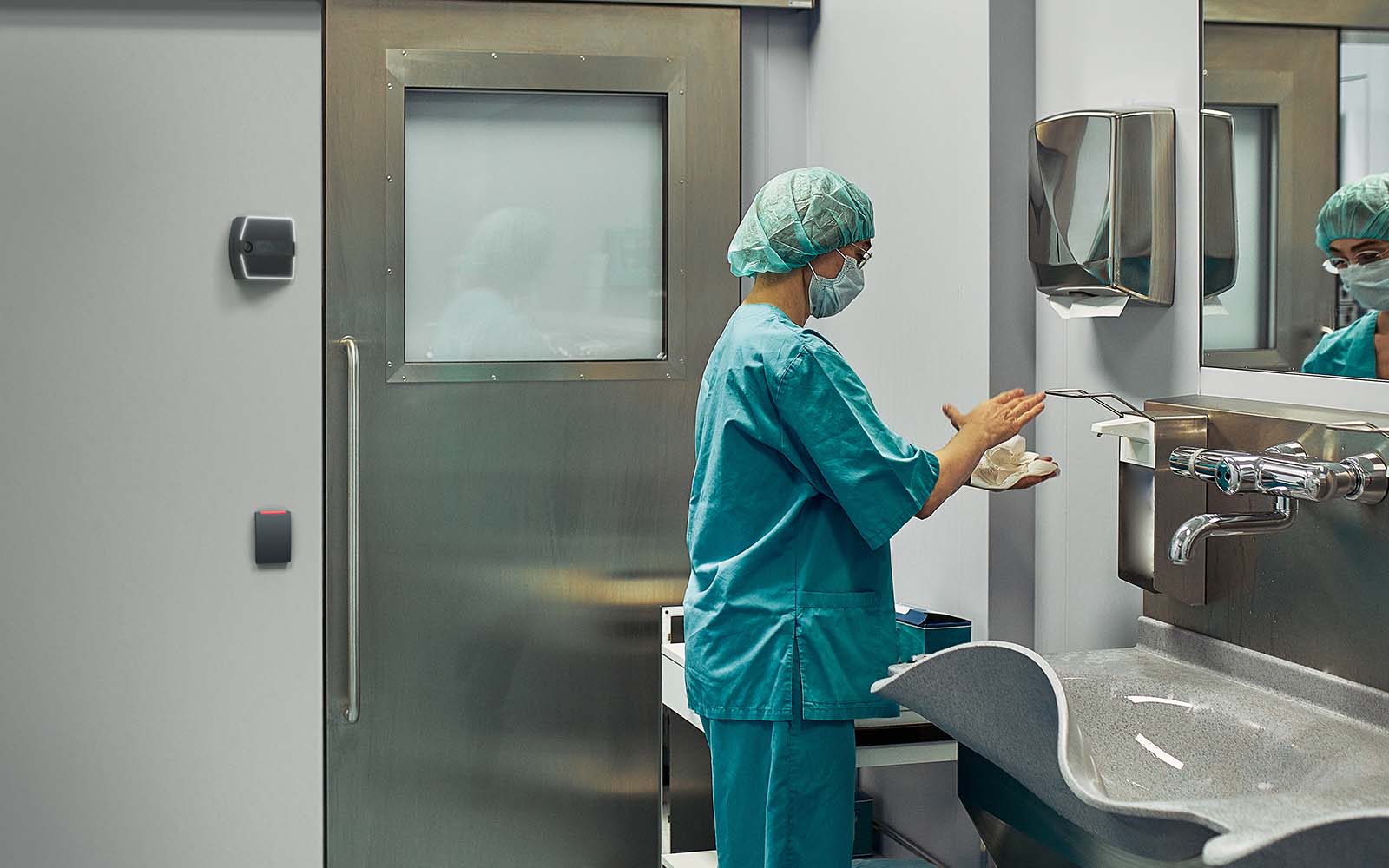 Everything within a laboratory is valuable. Be it the hardware, or the personally identifiable information accessible from these systems, keeping this space secure is important to not only the integrity of the facility but for the work completed within the laboratory itself. Securing the space with the use of biometric access control will reduce the threat of a compromised environment, maintaining its integrity.
#8 - Power Plants
Power plants are what make our world function and an attack on a power plant can cause major disruptions. Securing these environments and controlled areas within them, with the use of access control, has been proven highly effective in advancing the security of the plant, and the cities they help run. 
#9 - Server Rooms & Rack Equipment  
Server rooms and rack equipment often serve as the heartbeat of an organization. If servers go down or become compromised, various departments within the business are unable to function, impacting productivity and operational capacities. By securing these rooms with facial authentication, only authorized personnel are permitted into the space, reducing the threat of internal compromise. 
#10 - Internal Business Access 
Most businesses have a lobby where the public can enter. Whether it is for an appointment or to drop off packages, the building is open to the public to a certain capacity. However, enabling controls to gain access beyond the public point is important to keep the internal workings of the business secure and without compromise. The use of access control with facial authentication provides a frictionless, hands-free security model, built to work with high traffic flow with a higher level of security credentials that cannot be compromised.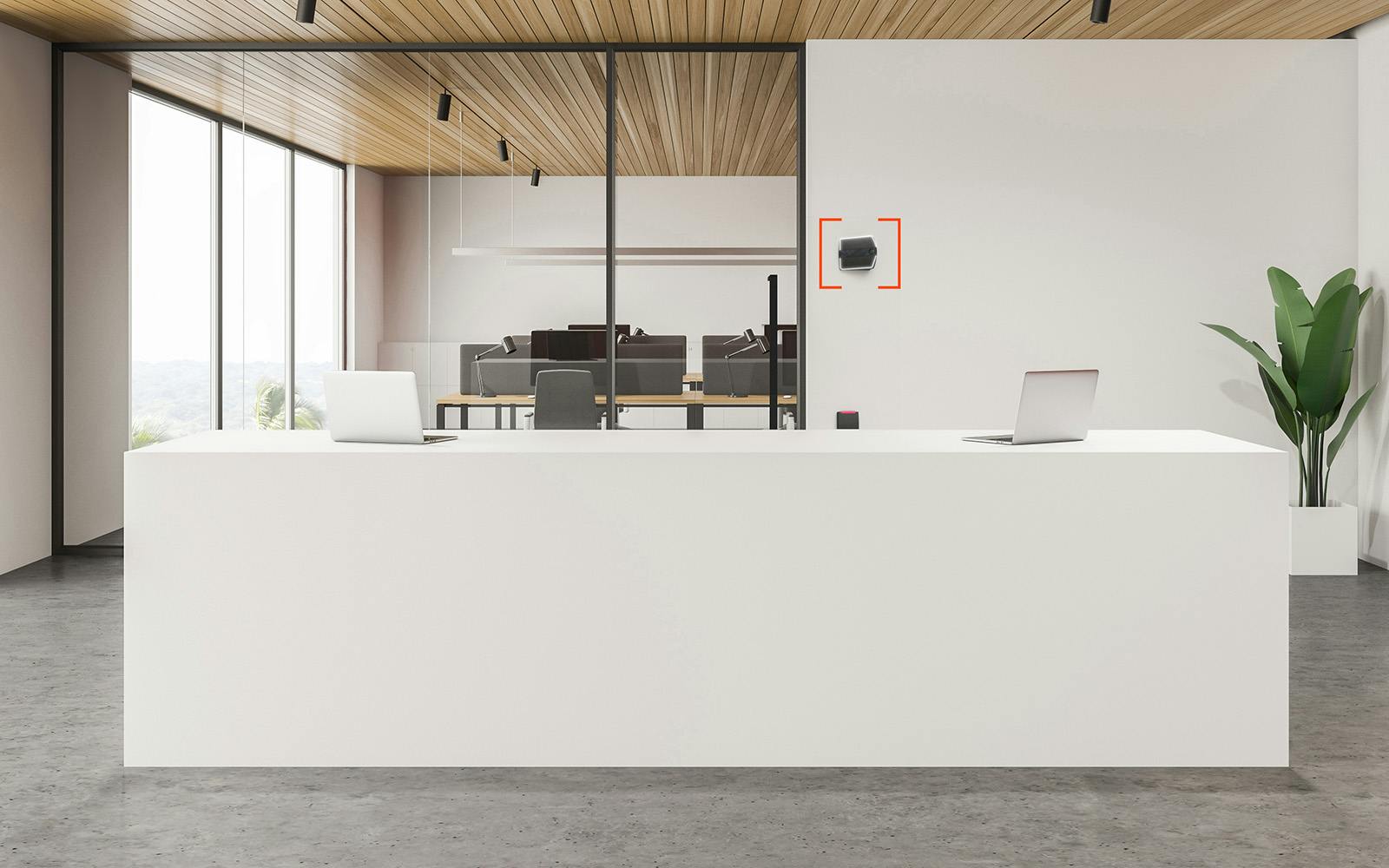 Top 10 Industries Using Biometrics for Access Control Security
Facial authentication access control can be used for businesses of all shapes and sizes. However, below we have listed the top 10 sectors that have a crucial need for a hands-free, frictionless, and Rock-solid approach to access control.

1. Financial Services
3. Healthcare
5. Education
6. Government
9. Retail
10. Information Technology
Advanced Security, Simple Solution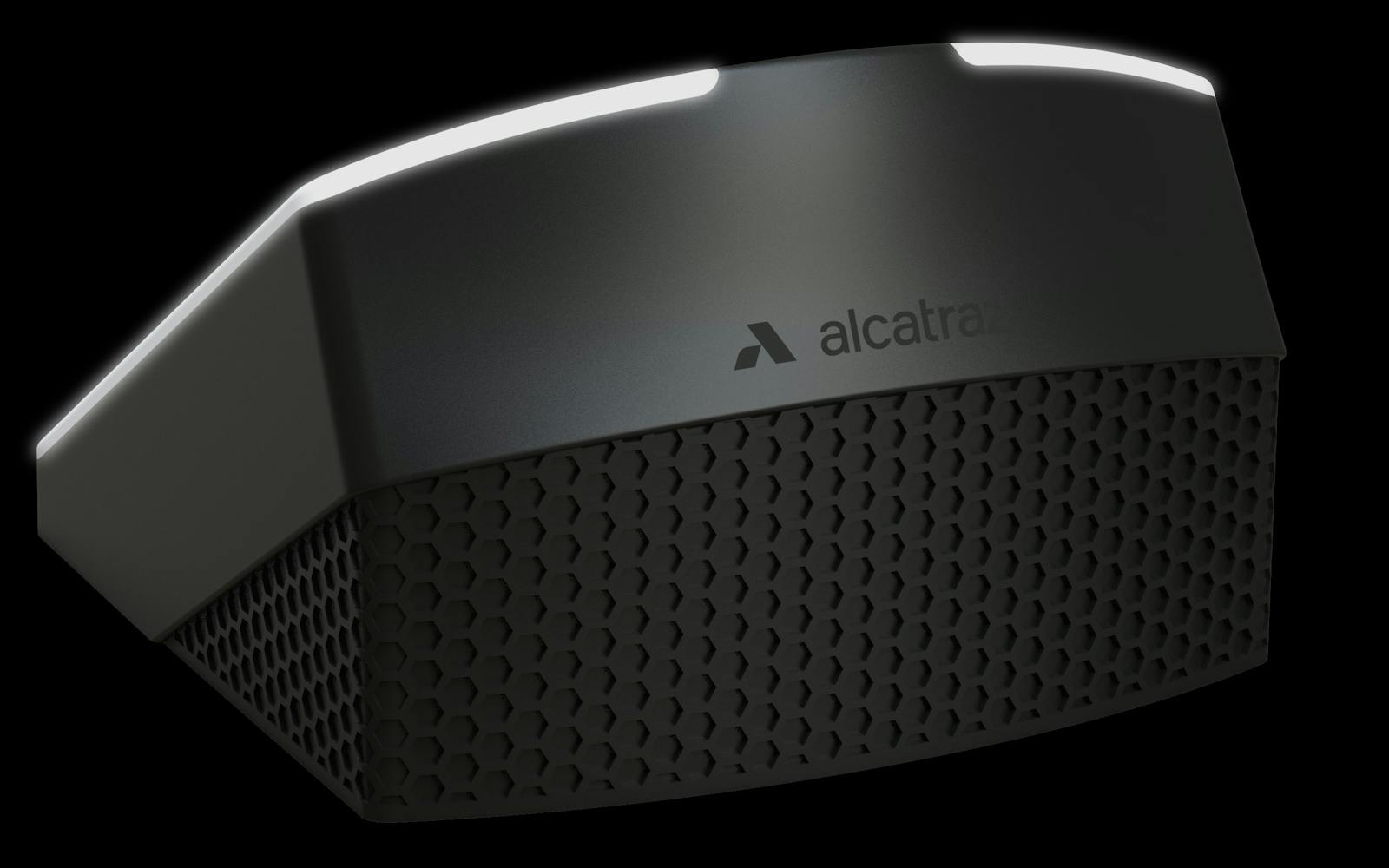 Providing advanced security for your infrastructure is vital for the physical security of your space. With the Rock's easy installation and setup, IT staff and employees will experience a painless integration with existing security solutions and quick, auto-enrollment. The Rock also provides touchless security with facial authentication, which creates ease of use for staff, as well as a more sanitary solution to security. Once set up, the Rock has video at the door, showing who is granted access, and also offers an anti-tailgating feature that provides 24/7, real-time alerts for unauthorized access. 
The Rock's Features
- Touchless facial authentication 
- Video at the door
- Military-Grade Privacy Protection & Encryption
- AI to Help You Keep Up
- Efficient Flow
- Easy Setup
- Quick, Auto Enrollment
- 24/7, Real-Time Alerts
- Employee Access
Alcatraz leverages artificial intelligence and analytics to make powerful decisions at the edge, where your face becomes your credential autonomously.
The Rock will enhance your infrastructure's security. Contact us today to see where you can use the Alcatraz AI Rock to secure your spaces! Book a demo.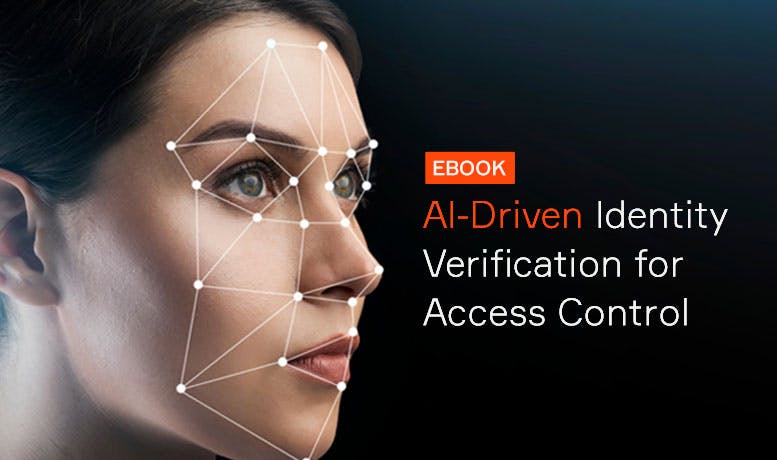 Free Ebook
Download this Ebook to learn about secure AI-Driven Identity Verification for Access Control
What is AI-driven identity verification?
How does AI-driven identity verification relate to physical access control and elevate security?
Facial Authentication vs. Facial Recognition
Applications of identity verification in specific verticals
Download Now

→