Winner in Best Chance for Market Success
Redwood City, CA., April 7, 2022 – Alcatraz AI, a leader in physical security AI technologies, announced that it has been named a winner in the second annual Data Center Startup Challenge by Data Center World, the leading global conference for data center facilities and IT professionals.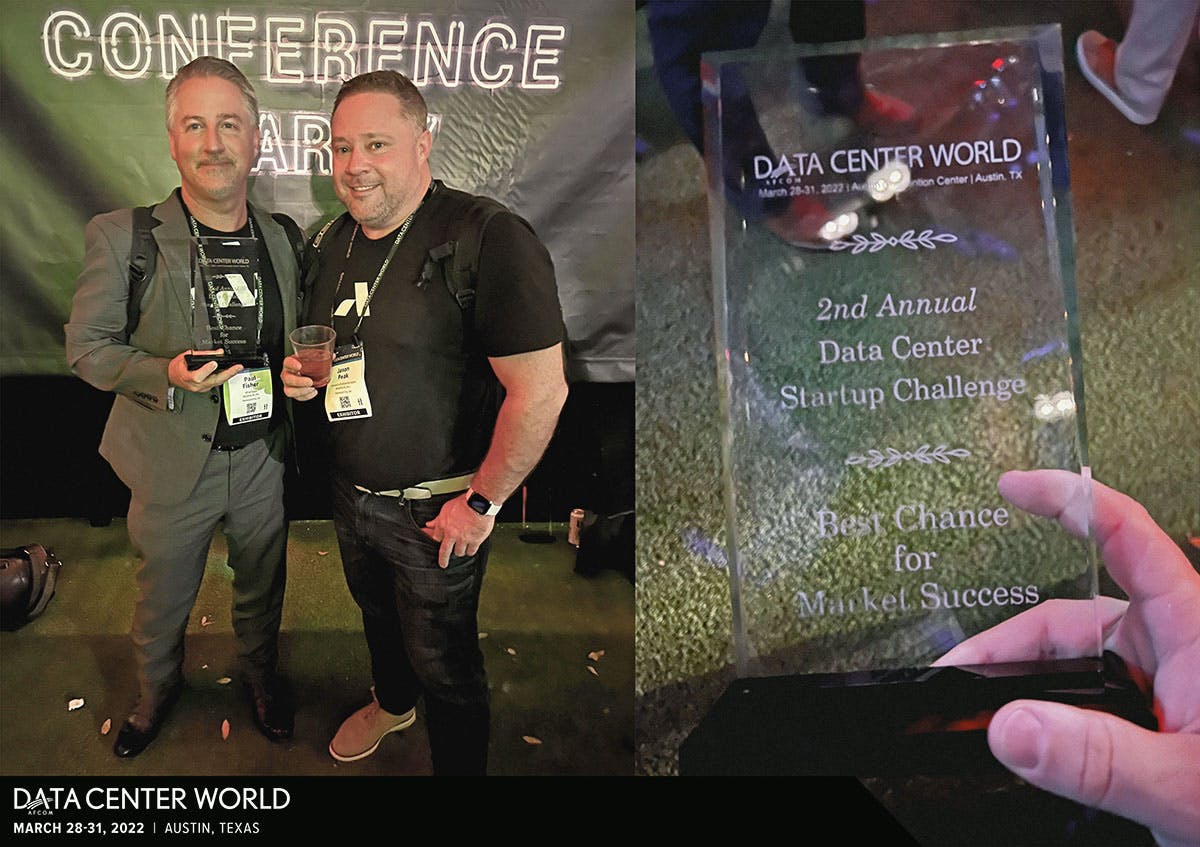 AI-powered technology, developed by Alcatraz AI, keeps high-risk areas safe and protected within data centers. Alcatraz AI enables autonomous access control using the Rock, compatible with any new or existing access control system with user-friendly automated enrollment. Alcatraz AI's touchless authentication eliminates the need for physical forms of ID by using facial authentication. For extra layers of security, the Rock can be combined with other types of readers where two-factor authentication is required. The Rock offers tailgating detection and prevention features auditing security breaches in real-time.
"At Alcatraz AI, we believe that identity verification is crucial for the security of data centers. Alcatraz AI provides the ultimate biometric solution that eliminates the usage of physical access IDs that can be lost or stolen," stated Tina D'Agostin, CEO of Alcatraz AI. " We are thrilled that our efforts to strive for best practices in physical security were recognized by Data Center World."
Tara Gibb, Senior Director, Data Center World said, "Congratulations to Alcatraz AI for their outstanding presentation about the Alcatraz Rock. We are committed to helping entrepreneurial brands enter the data center marketplace, and this contest helped them refine their pitches. Our judges believe that Alcatraz AI will have a direct impact on the data center industry. We congratulate them on their win, wish them the best of luck, and look forward to watching their success."
The contest had the technology startups compete against each other live on stage at Data Center World. The winners were chosen by an award panel for the following categories: Most Disruptive Technology; Best Chance for Market Success; Best Ability to Gain Additional Capital; and Most Influential Founding Team. Alcatraz AI was named the winner of Best Chance for Market Success. 
The Data Center Startup Challenge was judged by a panel of industry thought leaders from the market research, editorial, and investment communities, including:
– Andrea Munoz, Senior Vice President, Operations & Customer Success, CyrusOne
– Moises Levy, PhD, Principal Analyst, Data Center Physical Infrastructure, Omdia
– Michael Maniscalco, EVP of Technology, Applied Blockchain Inc
For additional information on Alcatraz AI, visit https://www.alcatraz.ai. For additional information on the Data Center Startup Challenge, click here.
About Alcatraz AI:
Alcatraz AI transforms access control by leveraging artificial intelligence and analytics to make powerful decisions at the edge, where your face becomes your credential. Alcatraz's facial authentication technology and intelligent tailgating detection enable enterprises to innovate and future-proof their security strategy. Our state-of-the-art product, the Rock, is designed to be easy to deploy on any access control system, providing an enterprise-grade security solution to protect businesses, people, and assets. Visit www.alcatraz.ai for more information and follow the company's updates on LinkedIn. 
Press Inquiries:
Sara Lambley
JMG Public Relations
212-206-1645
sara@jmgpr.com