Joining the Prestigious Network of Top Entrepreneurs
Redwood City, CA., May 3, 2022 –  Alcatraz AI, a leader in physical security AI technologies was one of six companies selected to join the Endeavor network at the 25th Virtual International Selection Panel (vISP). Endeavor is the leading global community of high-impact entrepreneurs, working to create a multiplier effect by inspiring high-growth entrepreneurs to dream bigger, supporting and investing in them to scale faster, and providing a platform to pay it forward.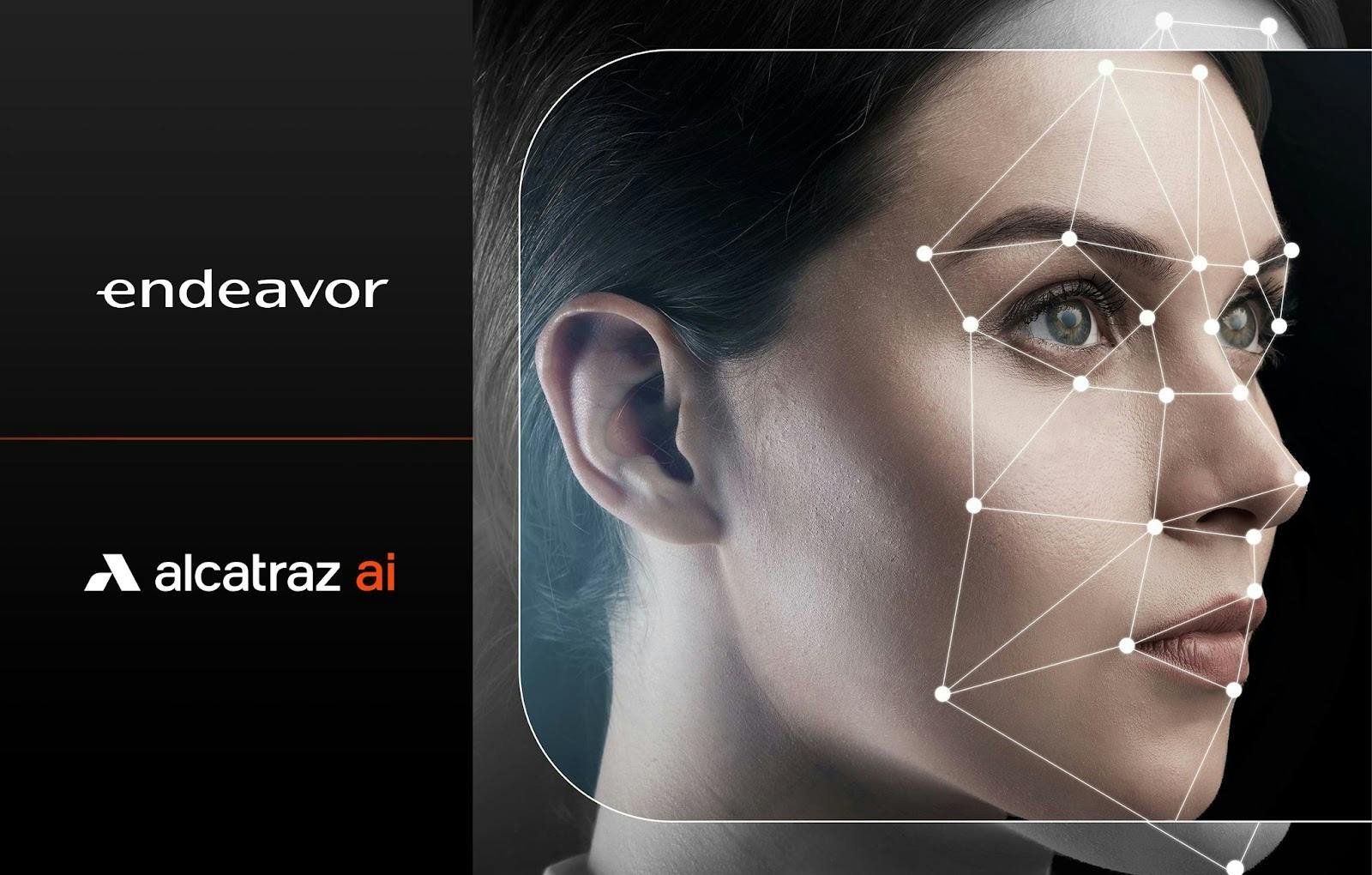 The Virtual International Selection Panel is the culmination of a rigorous multi-step selection process to identify high-impact entrepreneurs who demonstrate the potential to leverage Endeavor's resources and mentorship to create large-scale wealth and jobs and are committed to reinvesting their time and money in their local entrepreneurship ecosystems to help others take off. During the vISP, panelists interviewed a small group of high-caliber entrepreneur candidates about their businesses. Then, in "deliberation rooms," panelists evaluated the entrepreneurs on their potential for high-impact growth, discussed, and voted unanimously to select the newest Endeavor Entrepreneurs.
"We are extremely excited to have Alcatraz AI, the innovation leader of the physical security world, join the global Endeavor family! We are ready to support the company with our unrivaled network in their global expansion and rapid growth," commented Simona Nikolova, Entrepreneur Selection and Growth Manager at Endeavor.
As part of Endeavor's network, Alcatraz AI will gain access to comprehensive, strategic, global support services, including introductions to local and international business mentors, investors, and volunteers from Fortune 500 consulting firms who will help them address key needs. Endeavor Entrepreneurs have had a significant track record of impact, having created more than 3.9 million jobs, generated combined revenues of over $28B, and helped build sustainable growth models in their home countries.
"At Alcatraz AI, we could not be more proud to join Endeavor and their impressive network of innovators," said Vince Gaydarzhiev, President and Founder of Alcatraz AI. "We look forward to expanding our mission of leveraging facial authentication to make safer spaces possible, now with the support of Endeavor."
Alcatraz AI has redefined secure access control delivering intelligence at the door to make your face your credential. Using the power of machine learning, Alcatraz AI provides a touchless and autonomous access control solution that lets authorized users enter secured spaces quickly, and prevents those that don't belong from gaining access. With advanced tailgating detection, no integration needed to existing access control, multiple user enrollment options, and video events at the door - Alcatraz AI is the solution to protect your most critical assets. 
About Endeavor 
Endeavor is the leading global community of, by, and for High-Impact Entrepreneurs — those who dream bigger, scale faster, and pay it forward. Driven by our belief that High-Impact Entrepreneurs transform economies, Endeavor is on a mission to build thriving entrepreneurial ecosystems in emerging and underserved markets around the world.
Endeavor creates a Multiplier Effect by inspiring high-growth founders to dream bigger, supporting and investing in them to scale faster, and providing a platform to pay it forward — thereby compounding their individual impact.
To sustain Endeavor's long-term operations in a mission-aligned way, Endeavor created Endeavor Catalyst — a rules-based, co-investment fund, set up to invest in the same High-Impact Entrepreneurs that Endeavor supports. Today. Endeavor Catalyst is among the world's top early-stage founders of startups-turned $1B+ companies ("Unicorns") outside of the U.S. and China.
About Alcatraz AI
Alcatraz AI transforms access control by leveraging artificial intelligence and analytics to make powerful decisions at the edge, where your face becomes your credential. Alcatraz's facial authentication technology and intelligent tailgating detection enable enterprises to innovate and future-proof their security strategy. Our state-of-the-art product, the Rock, is designed to be easy to deploy on any access control system, providing an enterprise-grade security solution to protect businesses, people and assets. Visit www.alcatraz.ai for more information and follow the company's updates on LinkedIn.  
Press Inquiries:
Sara Lambley
JMG Public Relations
212-206-1645
sara@jmgpr.com