Press Release
---
05.13.21
Alcatraz AI and Netronix Integration Join Forces to Deliver Facial Authentication Access Control Solution
REDWOOD CITY, CA., May 13, 2021 Alcatraz AI and Netronix Integration today announced a strategic partnership to expand their access control solutions to security business users. The two companies are partnering to deliver Alcatraz's industry leading facial authentication solutions through Netronix's global network and customer base.
 The new, innovative partnership leverages the respective technology and leadership strengths of Alcatraz AI and Netronix Integration to create compelling value for both companies and their security and risk mitigation customers.

With tailgating detection, multi-factor authentication, and frictionless entry technology playing an increasingly critical role in creating safe and secure workplaces, enterprise security leaders recognize the need to implement access systems that minimize health risks for employees, visitors, and their communities. The Alcatraz AI and Netronix partnership will provide an efficient access control solution that empowers businesses to stay ahead of the curve during their business reopening phases and beyond. 
"Facial authentication is a much-needed element in access control because it's more secure than many other authentication options, more convenient for end users, and more efficient for businesses," said Tina D'Agostin, CEO of Alcatraz AI. "Partnering with Netronix will allow us to provide Alcatraz's facial access control solutions to companies across a wide range of industries and unlock the full potential of biometric technology for physical access." 
"Alcatraz's highly secure and frictionless entry technology, its deep engineering expertise, and collaborative approach is complementary to how the Netronix's team works," said Mark Sakamoto, Enterprise Business Development at Netronix Integration. "We believe our partnership will help us drive more business impact for our clients as we continue to offer best-in-class enterprise security solutions."
For more information on Alcatraz AI products, visit www.alcatraz.ai.
About Alcatraz AI
Alcatraz AI transforms access control by leveraging artificial intelligence and analytics to make powerful decisions at the edge, where your face becomes your credential autonomously. Alcatraz's facial authentication technology and intelligent tailgating detection enable enterprises to innovate and future-proof their security strategy. Our solution, the Rock, is designed to be easy-to-implement and use -  with no integration needed for easy deployment on any access control system.
About Netronix Integration
Founded in 2007, Netronix Integration is built on the premise of the customer comes first approach by leveraging more than 25 years of experience by two industry veterans. Since then, the company has grown to 200+ employees and 9 offices globally. With offices in San Jose, Los Angeles, Austin, Dallas, Denver, Washington DC, London & Bangalore, Netronix Integration has quickly become the leading security system integrator of choice for many companies. The Netronix team prides itself on delivering best in class enterprise security solutions that are designed to maximize clients' return on investment worldwide.
Press Contact
Alcatraz AI
Defined Marketing
Janet Dabice Fenner
jfenner@definedmktg.com
Netronix Integration
Mark Sakamoto
msakamoto@netronixint.com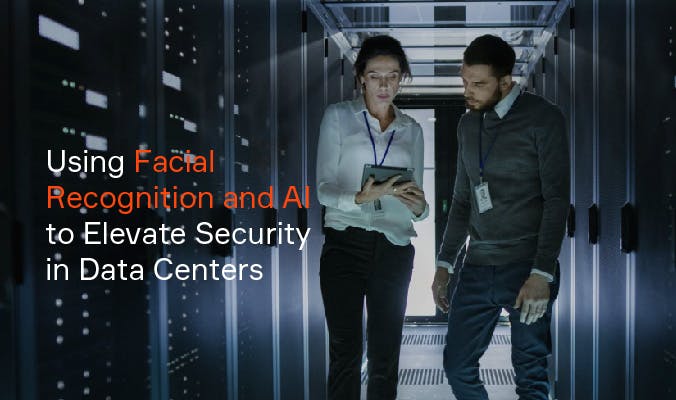 Free E-Book
Download this Ebook to learn about technologies to make your data center secure:
Pitfalls of traditional access control technologies
AI-enabled access control with facial authentication
Single or multi-factor authentication
Ensuring a Zero Trust environment
Download Now

→